OEM + DEALER > INSPECTION PROGRAM

Integration Stack





Modules
Modules

Inspections

Quotes & Estimates

Operator Management
Manage Operate Service
Workflows
Dealer Control Panel + Inspections
Integrated existing systems that helped CNH in digitizing and streamlining the inspection process
Delivered a closed-loop process from inspection to service delivery
Transformed inspections from a "check-the-box" activity to revenue generating and customer loyalty-building opportunities
Repairs + Service
Accelerated revenue growth of the parts and service sales department
Commerce
Enabled equipment visibility and seamless communication between dealers and their customers
Value
Over $200 million in parts and service opportunities were generated within the last 24 months
More than $100 million in incremental parts and service sales closed within the last 24 months, with an average sales conversion rate of greater than 60% over the last 12 months
FLEET OWNER > EQUIPMENT MANAGEMENT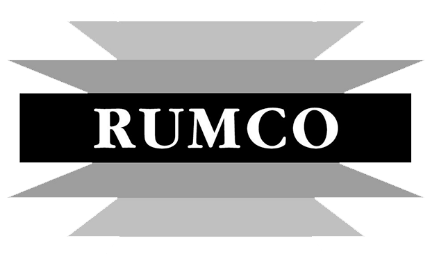 Integration Stack


Modules
Modules

Inspections

Parts

Preventative Maintenance

Repairs & Service

Equipment Issues

Fleet Owner Control Panel

Fueling
Manage Operate Service
Workflows
Centralized all equipment information
Enabled technicians to address equipment needs quickly and efficiently
Captured issues, minimized downtime and enabled preventative maintenance
Delivered the right assets to the right place at the right time
Value
Digitized the equipment management function and integrate disconnected tools and data silos
Linked job sites with off-site management to improve communication and quickly resolve issues
Reduced the time taken to ship parts and complete repair jobs
Enabled proactive equipment health checks between shifts to minimize delays
DEALER + FLEET OWNER > CO-EQUIPMENT MANAGEMENT

Integration Stack





Modules
Modules

Inspections

Parts

Preventative Maintenance

Quotes & Estimates

Repairs & Service

Asset Management

Dealer Control Panel

Equipment Issues

Fleet Owner Control Panel

Fueling

Operator Management

Safety
Manage Operate Service
Workflows
Enabled real-time visibility into customer's equipment management needs and provided immediate assistance
Reduced the time to repair equipment and minimized downtime
Implemented preventative maintenance, captured issues and provided speedy resolution
Got the right assets to the right place at the right time
Value
Enabled Carter to establish a co-equipment management contract and partnership with HRCP, the design-build prime contractor for the $3.8bn Hampton Roads Bridge-Tunnel (HRBT) Expansion Project – the largest transportation infrastructure project in Virginia's history.
Provided a custom-built OS to roll out its co-equipment management solution and services and help them stand out in a cluttered marketplace.
Improved coverage, enhanced engagement and lowered customer costs
Increased Carter's parts and service business revenue
Monetized Carter's equipment management services
Schedule a demo build session
See how your modules and integrations can come together in a custom-built ecosystem on a powerful OS in just 3 easy steps. Get started by scheduling a demo build session today.
Build Your OS
Our robust set of APIs can connect every tool and software you use to run your business, so that you can bring everything in one place and fix broken workflows.
Price Your OS
Get a custom quote based on the modules and integrations you choose to custom-build your OS.
Launch Your OS
Track every action on the field and never miss a single alert that can cause process breakdowns, equipment downtime, and project delays.